Found some more examples of the walking assistance robots by Honda that someone posted earlier. Anyone interested in rhythm or kinetics may be interested.

More info can be found here:

http://asimo.honda.com/innovations/

I know that in America they've jumped on board the 'Segway' wagon (for any Arrested Development fans, it's the thing G.O.B. rides)..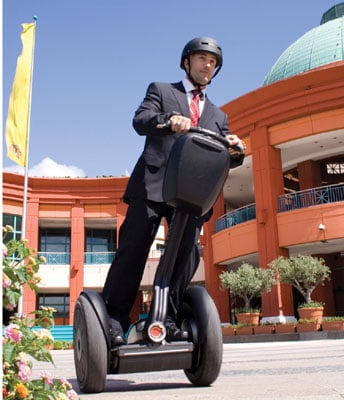 .. so if you think no one would use these other inventions, think again.